£

25.00
EDC Bundle Box Sale!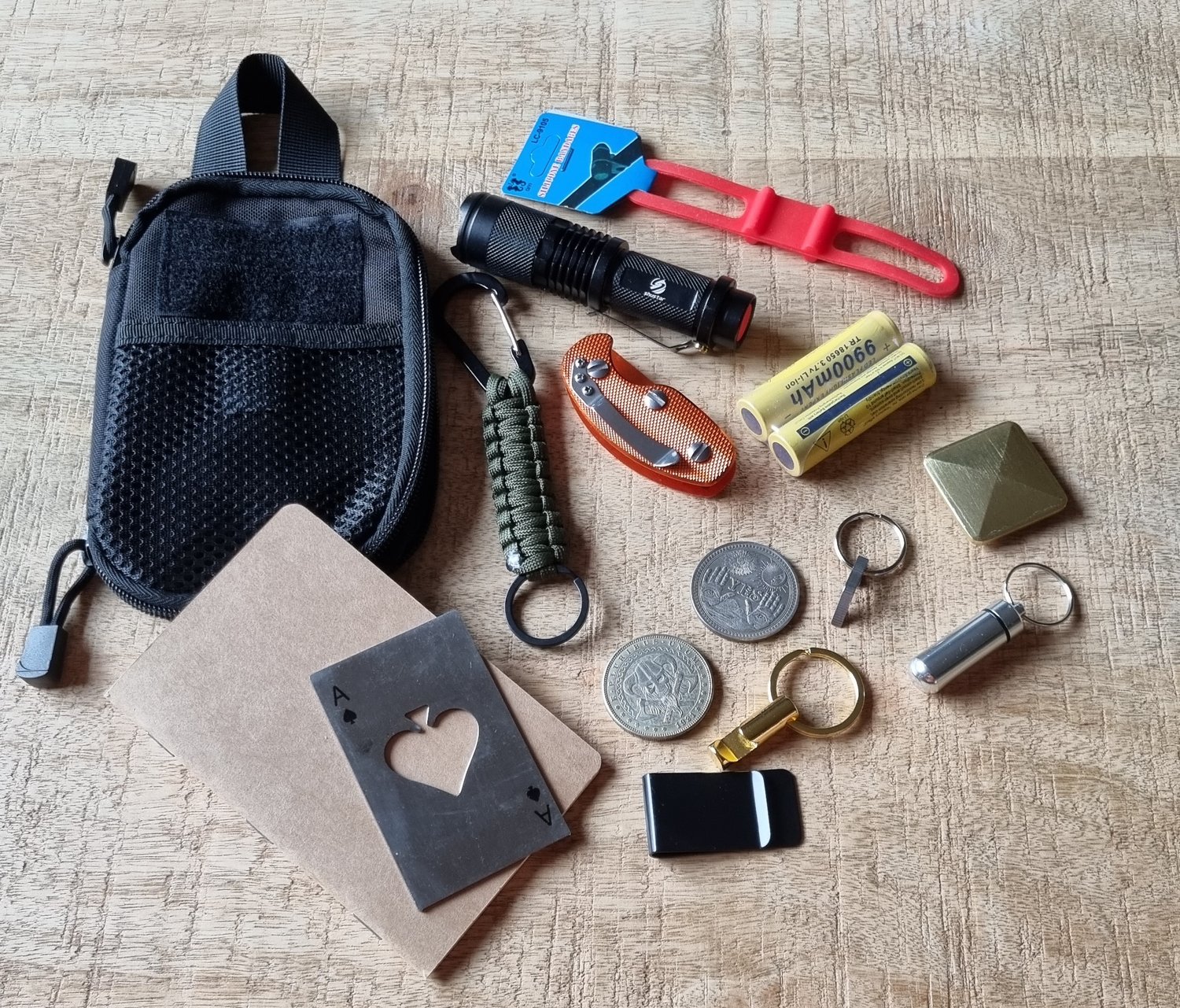 This Everyday Carry set usually retails at over £50. We're having a clearout and you can get everything you see in the photo for the half price of £25.
The bundle includes:
1 x Carry pouch
1 x T6-LED power torch with 2 rechargeable batteries and silicone strap
1 x Paracord/carabinar keychain
1 x Aluminium keytidy
1 x Mini bottle opener
1 x Brass colour bottle opener
1 x Fidget toy carry
1 x Money clip
1 x Playing card bottle opener
1 x Yes/No heavy coin
1 x Other heavy coin
1 x Lined field note book
1 x Secret cash stash
Variations of colour may occur in the pouch (black/green), paracord (black/green), fidget toy (brass/silver) and aluminium keytidy (orange/green/black). However, if you have a preference colour to any of these, please let us know when ordering.